Top 10 Freelance Websites of 2023
Introduction
In today's digital age, freelancing has become an increasingly popular way to work and earn a living. With the freedom to choose projects and clients, many individuals are turning to freelance work as a means of pursuing their passions and achieving a flexible work-life balance. However, with so many freelance websites available, it can be challenging to determine which ones are the best for finding high-quality gigs and establishing a successful freelancing career.
In this article, we will explore the top 10 freelance websites in 2023, providing you with valuable insights and information to kickstart your freelancing journey.
What Makes a Freelance Website Stand Out?
Before delving into the top 10 freelance websites in 2023, let's first understand the criteria that set these platforms apart from the rest. When evaluating a freelance website, consider the following factors:
1. User Interface: A user-friendly platform makes it easier to navigate and find suitable freelance opportunities.
2. Job Quality: The website should attract reputable clients and provide high-quality job postings.
3. Payment Protection: A reliable system that ensures timely and secure payments is crucial for freelancers.
4. Community Support: Platforms that foster a supportive community can offer guidance and networking opportunities for freelancers.
Now, let's dive into the top 10 freelance websites in 2023, where you can find the perfect balance of these features.
1. Upwork
Upwork has consistently ranked as one of the leading freelance platforms, connecting millions of freelancers with clients worldwide. Its extensive job marketplace covers various industries, including writing, design, programming, and marketing.
Upwork provides a secure payment system and offers robust features such as time tracking and project collaboration tools, making it an ideal choice for both beginners and seasoned freelancers.
2. Fiverr
Fiverr has gained immense popularity in recent years for its unique approach to freelancing. Rather than bidding on projects, freelancers create service-based "gigs" that clients can browse and purchase.
Fiverr focuses on creative and digital services, making it an excellent platform for graphic designers, writers, video editors, and more. With its straightforward gig creation process, Fiverr is an attractive option for freelancers looking to showcase their skills.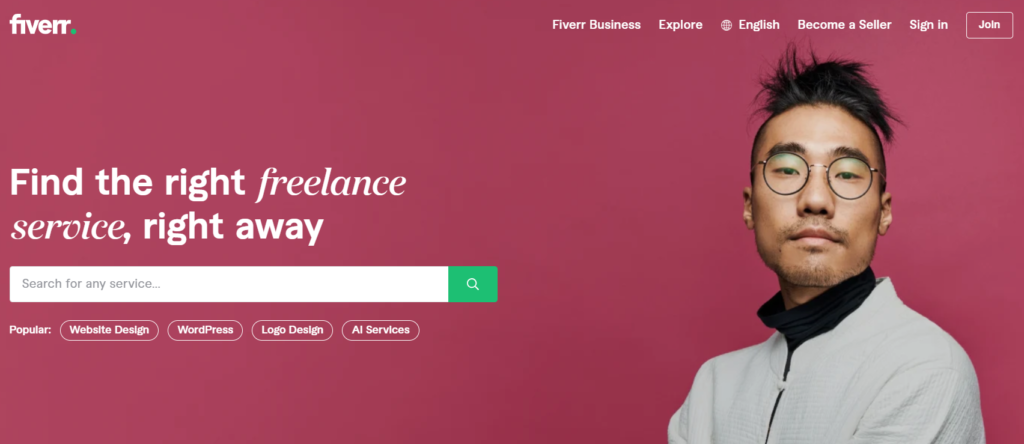 3. Toptal
Toptal stands out from other freelance platforms by handpicking the top 3% of freelancers in fields such as software development, design, and finance. Toptal rigorously screens its freelancers, ensuring that clients have access to exceptional talent.
If you have extensive experience in your field and are looking for high-paying projects with renowned clients, Toptal may be the platform for you.
4. Freelancer.com
Freelancer.com is a global marketplace that offers a wide range of freelance jobs across various industries. The platform allows freelancers to bid on projects, making it suitable for those who prefer a more competitive approach.
Freelancer.com also offers a milestone payment system, where funds are released to the freelancer upon achieving specific project milestones, providing a level of payment protection.
5. Guru
Guru is a freelancing platform that emphasizes collaboration and project management. With its WorkRoom feature, freelancers and clients can communicate effectively, share files, and track project progress.
Guru also provides a secure payment system and allows freelancers to showcase their portfolios, making it easier for clients to evaluate their skills and expertise.
6. 99designs
If you're a freelance designer looking for a platform tailored specifically to your needs, 99designs is worth exploring. Specializing in graphic design, logo creation, and branding projects, 99designs connects freelancers with clients seeking creative solutions.
Through design contests and one-on-one projects, freelancers have the opportunity to showcase their talents and expand their portfolios.
7. PeoplePerHour
PeoplePerHour is a UK-based freelance platform that caters to businesses seeking talent on an hourly or project basis. The platform offers a wide range of services, including writing, design, marketing, and programming.
PeoplePerHour allows freelancers to create detailed profiles, set their hourly rates, and work on both long-term and short-term projects.
8. SimplyHired
SimplyHired is an extensive job search engine that includes a dedicated section for freelance opportunities. By utilizing filters and keywords, freelancers can narrow down their search and find suitable projects across various industries.
Although SimplyHired doesn't provide payment protection, it serves as a valuable resource for discovering freelance gigs from numerous websites and job boards.
9. Freelance Writing Gigs
As the name suggests, Freelance Writing Gigs is a platform specifically designed for freelance writers. It aggregates writing jobs from around the web, saving writers valuable time in their job search. Freelance Writing Gigs features a variety of writing opportunities, including copywriting, content writing, and journalism. Writers can browse the listings and apply directly to the respective clients.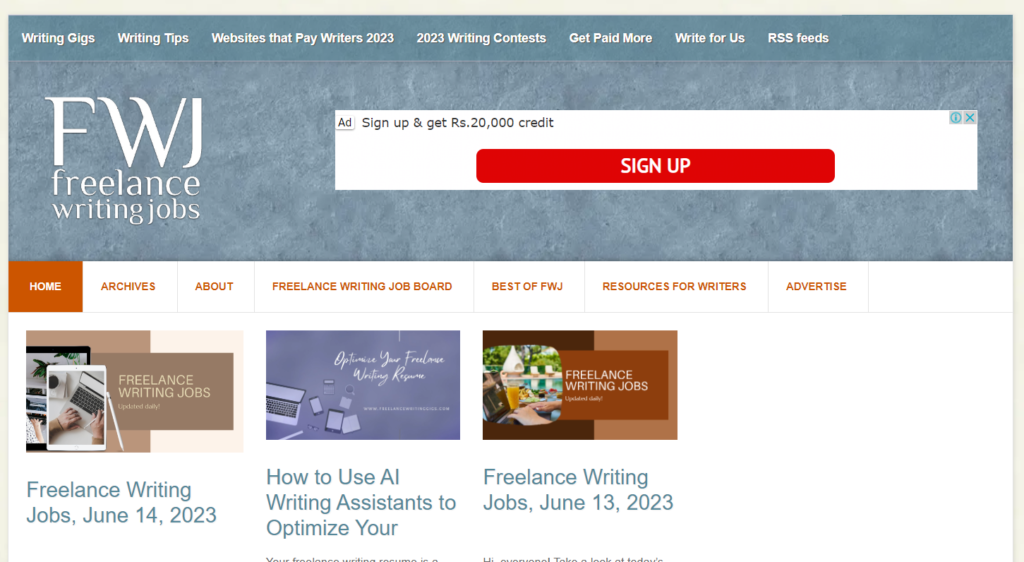 10. LinkedIn ProFinder
LinkedIn ProFinder is a freelance marketplace integrated within the LinkedIn professional networking platform. Leveraging the vast network of LinkedIn users, ProFinder connects freelancers with clients seeking their specific skills. It's an excellent option for freelancers looking to build relationships with professionals and establish credibility within their industry.
FAQs About Freelancing in 2023
1. Can I make a living from freelancing?
Yes, freelancing can provide a sustainable income, there are a lot of benefits of freelancing. However, it requires dedication, consistent effort, and building a solid reputation within your chosen industry.
2. Are there any upfront costs associated with freelancing?
While there are generally no upfront costs for joining freelance websites, you may need to invest in tools, software, or marketing to enhance your freelance career.
3. How do I determine my rates as a freelancer?
Setting your rates depends on various factors, such as your experience, niche, industry standards, and the complexity of the project. Researching the market and considering your skill level will help you determine appropriate rates.
4. What if I encounter payment issues with a client?
To mitigate payment issues, use freelance platforms that offer secure payment systems or use escrow services. Additionally, ensure clear communication and establish a contract or agreement before starting a project.
5. Can I freelance while working a full-time job?
Freelancing offers flexibility, allowing you to work part-time or alongside a full-time job. However, be mindful of your capacity and avoid overcommitting yourself to ensure quality work.